"The Mix offers so many activities for kids, I'm sure I would've been at the center everyday. I am so thankful these kids today have this amazing center available to them. -Ms. Deb
In Fall of 2018, our wonderful staff lived out our vision of "INSPIRING LOCAL YOUTH TO THRIVE," providing care, guidance, and fun for over 70 kids daily in our After School Program. We worked with several partner programs that provided diverse activities and lots of loving volunteers. Also, from our first ever "Homecoming" open house, to the Evening of Celebration, many of you answered our call to join us in celebrating our successes in serving the youth of this area. Next, we participated in the 7th Annual Extraordinary Give, where Lancaster County, PA shows the world how generous giving really looks. Finally, the response to our 2018 Year-End Appeal was a wave of generosity that exceeded that of recent years. In all, we enjoyed a great end to 2018, with a rise in both friends and new supporters! For those of you who attended an event, volunteered in any way or even spoke kindly about us to a friend, we want to say, THANK YOU! ! ! As the New Year rolled in, the excitement has continued. Having finally cleared the Locust Street properties acquired almost two years ago, our dream of expanding our programming to include an outdoor setting is closer than ever. Special thanks to our Expansion Committee!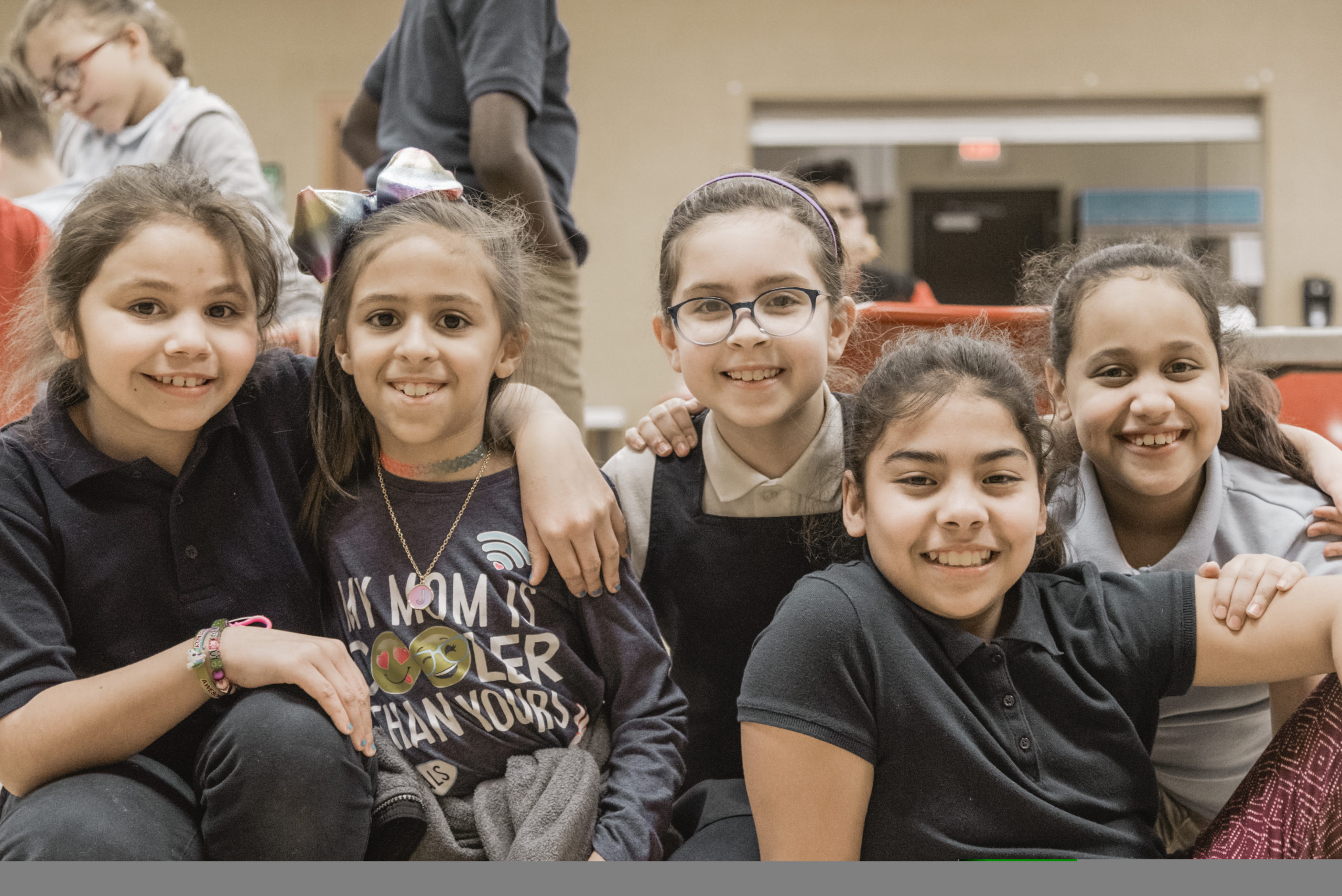 " I DON'T HAVE CHILDREN OF MY OWN AND THESE KIDS ARE INCREDIBLE AND HAVE OPENED UP MY WORLD IN WAYS I COULDN'T HAVE IMAGINED. THEY'RE RESILIENT, GENUINE AND EXCITABLE; THE FRIENDSHIPS I AM BUILDING WITH THEM ARE SO REWARDING!" -CORINN KIRCHNER, VOLUNTEER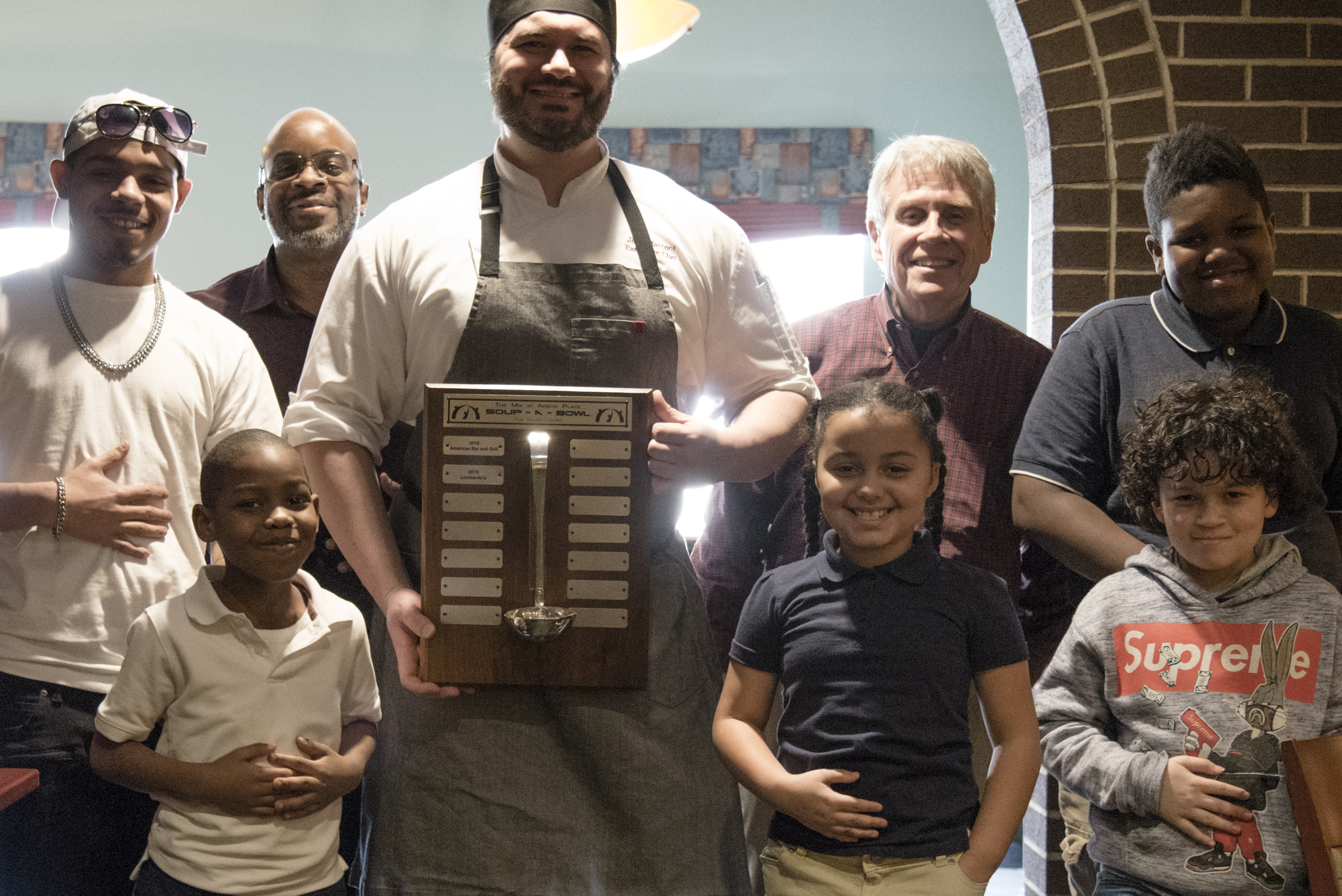 IN FEBRUARY,
we held our 2nd annual Soup-A-Bowl, which was well attended by both new faces and many lifelong supporters. Congratulations to this year's 2019 Soup-A-Bowl Champion
Lombardo's Italian-American Restaurant
IN MARCH,
we were blessed to have
Laura Schanz and Associates
host a benefit in our honor in which she raised awareness & support for the great work that takes place here everyday!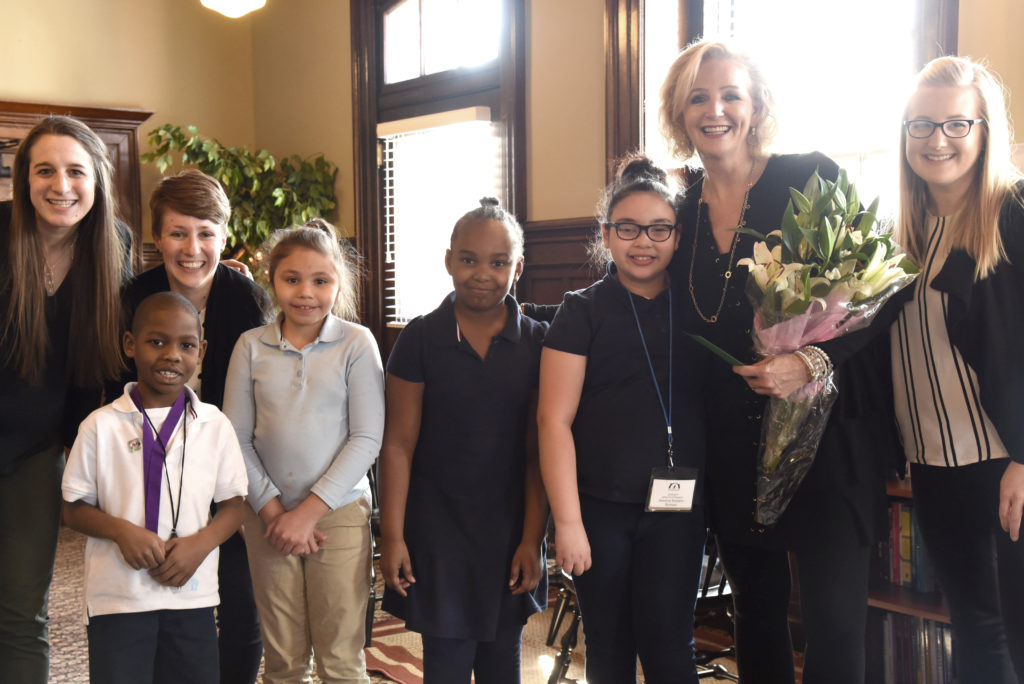 Of course, our staff and volunteers have kept the fun and learning going for our students in the After School Program.
Programs & Partnerships such as

GIRLS ON THE RUN, BEAT THE STREETS WRESTLING, TENNIS CENTRAL, COUNTRY AND CULTURE CLUB, BIBLE CLUB, TAEKWONDO, and many more,

are providing our kids with wonderful opportunities to expand their horizons and stay active.
As the 2018-2019 school year draws to a close, we have a wonderful slate of activities, events, and programs prepared for our students. From an Easter Egg Hunt to our participation in Open Streets, to our celebration of the last day of our After School Program, which includes a tailgate party. Be on the lookout for lots of opportunities to join us as we continue serving our young people here at The Mix at Arbor Place! Thank you to our Board of Directors, Staff, and our wonderful friends for all of your support and encouragement!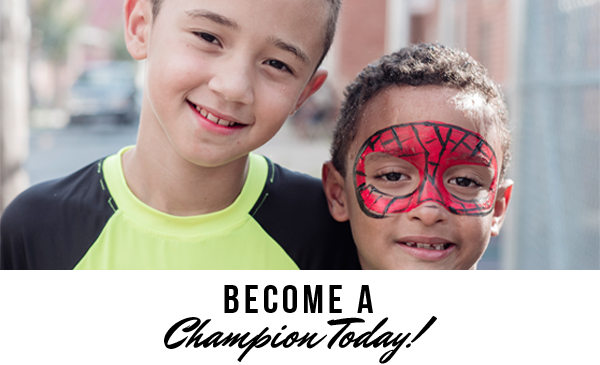 Reach out to us by phone, email, or drop-in and ask about how to support our upcoming "Summer at The Mix" or our ongoing Champions Campaign