"I am grateful for the Mix extended day program because I did not know how I was going to be able to work while also having my kids in virtual learning during the school day. The extended day program is more than a place for children during virtual learning. The extended day program has provided a safe environment and helped my daughters work on their social skills, while also helping them grow deeper in faith." -Jasmine Rivera
COMMUNITY CLASS ROOMS
Due to concerns surrounding COVID-19, the School District of Lancaster made the decision to begin the 2020-2021 school year with at home full remote learning.
Unfortunately, that left many of our families with little to no support for their students while they work. On September 8th, we opened our doors to offer support & serve over 60 students and working families who needed access to a safe place to learn and grow during virtual school days. Responding to this emerging need meant extending our programming hours from just afterschool to all day.
Students in grades 1st-9th are in the building from 8:30am-3pm on Monday, Tuesday, Thursday and Fridays, where staff and volunteers assist the students as they log in to their morning meetings and assist with independent assignments. Although this has been very challenging, it has been just as rewarding!
Providing this additional support has given us the opportunity to strengthen our partnership with the School District of Lancaster while playing a critical role in helping students overcome the learning challenges presented by COVID-19. #TogetherWeCan
THANK YOU FROM THE EXECUTIVE DIRECTOR
Hello Friends of The Mix,
Now more than ever, we're so grateful for the community that has supported, volunteered, celebrated, and advocated for The Mix at Arbor Place through the years. This year, our gratitude goes even deeper.
At a time when everything feels uncertain, we find comfort and encouragement knowing that you care about our students & families. We are humbled by the outpouring of generosity and support.
While much of the world has stopped, our mission to educate, engage, encourage, equip, and empower our students and families has not.
While all of us are facing great challenges, we hope that you can find some peace knowing that our youth are stronger and more resilient because of your generosity!
On behalf of all of us at The Mix at Arbor Place, thank you for being a part of our community. We wish you and your family health, safety, and happiness during these extraordinary times. Thank you for standing with us.
With much appreciation,

Executive Director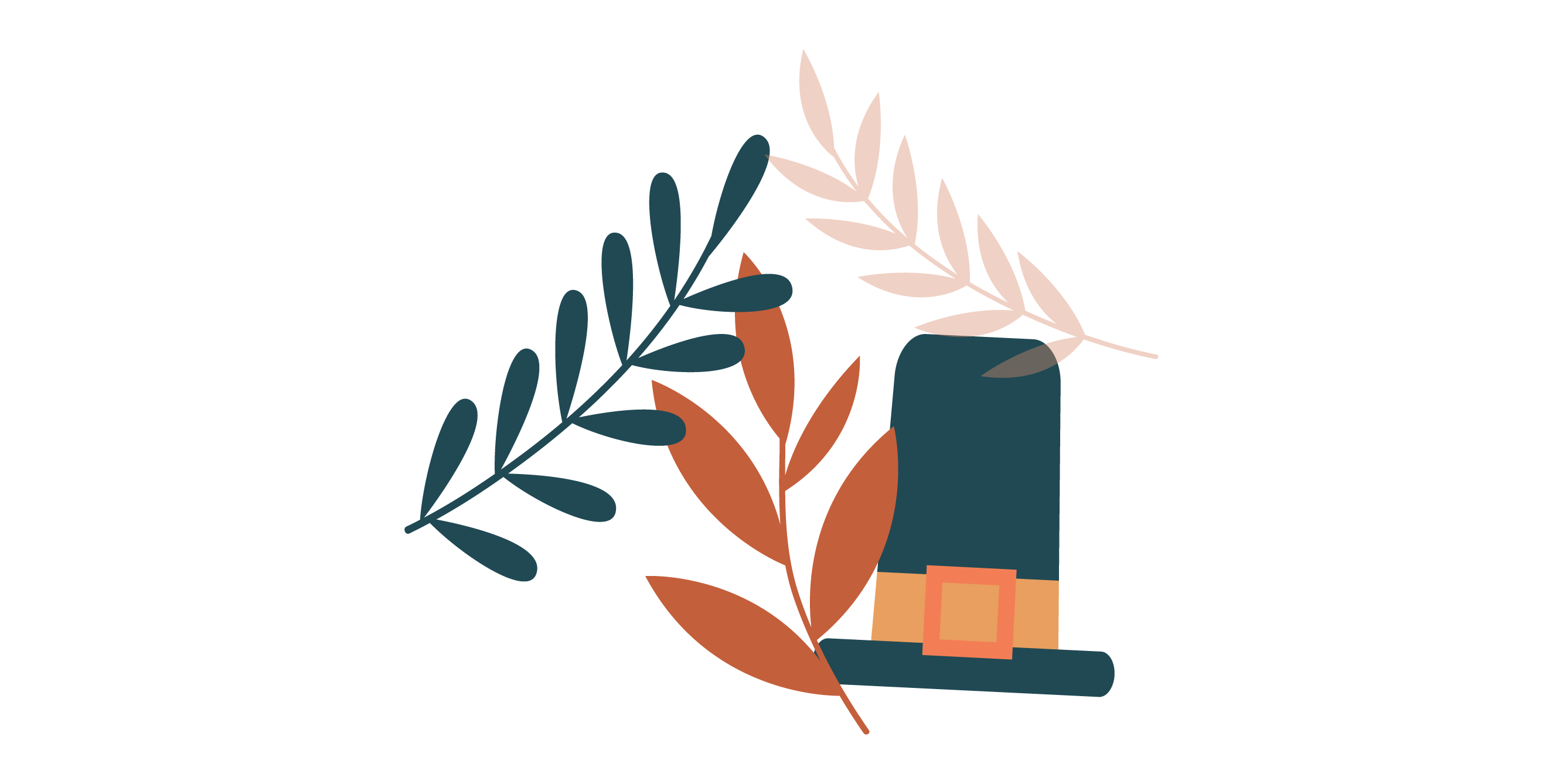 THANKSGIVING DINNER PICK-UP FOR MIX FAMILIES | NOVEMBER 18TH
On November 18th families will be able to pick up a fully prepared Thanksgiving meal.                         The meal will include a cooked Turkey, Mashed potatoes and gravy, corn, rolls and a dessert.                 To sign up, contact us at 717-393-1523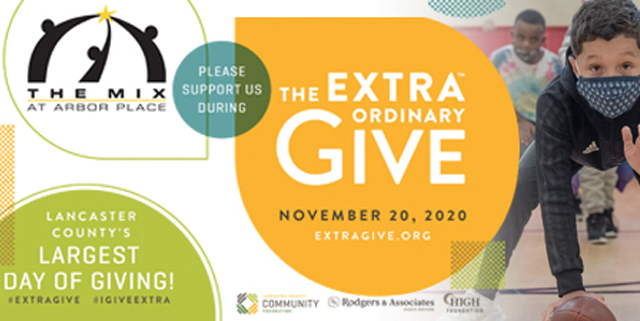 THE EXTRAORDINARY GIVE | NOVEMBER 20TH

Get ready to give! On November 20th, starting at 12:00AM, visit www.extragive.org and make a donation to us and/or to any of the great participating community benefit organizations in your community. You will have 24 hours to make your donation, and all giving will end at 11:59PM on November 20.